Drexelbrook Catering encompasses innovative cuisine, creative visual presentation, and outstanding service to bring you the best event ever.
Drexelbrook Catering is not just a catering company. We are your dream team for any occasion!
When it comes to your event, we can handle everything from planning to design, décor, rentals, delivery, and even finding the ideal location. We work with you to create a personalized and unforgettable experience.
We firmly believe in relationship-building. We have become like family to most of our clients & a trusted partner to turn to repeatedly to create life's celebrations.
When you choose us for your event, you can relax and enjoy the day while we take care of the rest.
Drexelbrook Catering Specializes In:
Weddings | Family Gatherings | Cocktail Parties | Sunday Brunch | Pool Parties | Open Houses | Award Galas | Anniversaries | Engagements | Rehearsal Dinners | Wine Tastings & Dinners | Barbecues | Graduations | Fundraisers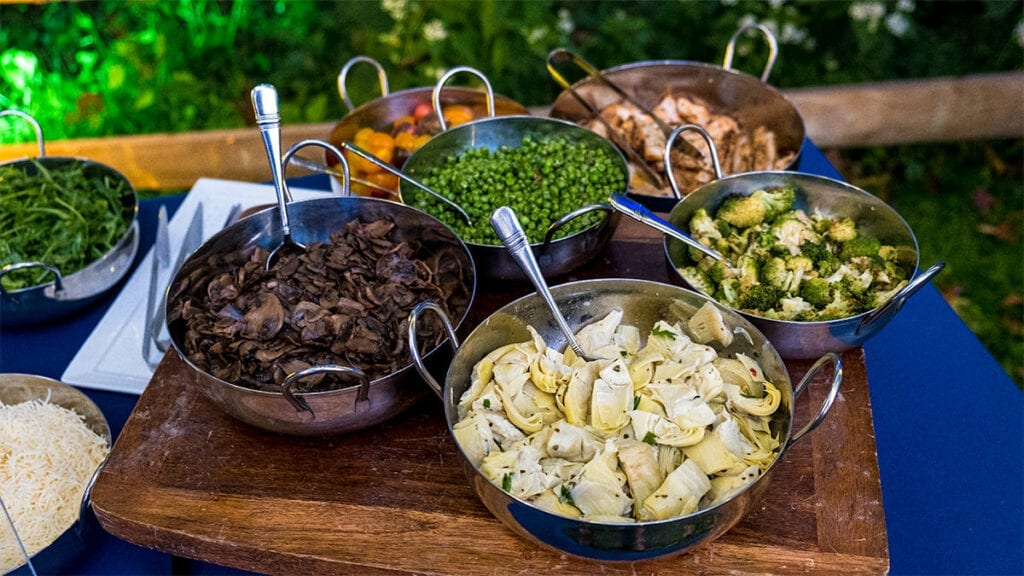 Planning
At Drexelbrook Catering, we know that planning sets the foundation for any successful event. We work with you to select a perfect site, coordinate with other services, and manage the entire process from start to finish.
Our experienced team uses advanced technology to help clients prepare for their meeting, celebration or wedding with absolute clarity and confidence in how everything will go. With catering software and a room design program, our team can get an accurate view of exactly what you're envisioning. Our state-of-the-art two-way radios also generate seamless communication during your big day – allowing us to address needs quickly and effectively when they arise.
Beverage Services
At The Drexelbrook, we create more than delicious food – our team strives to provide you with innovative cocktail recipes & presentations. From flavored champagne to drinkable desserts, our cocktail menus offer something for everyone. Our R.A.M.P Certified staff has experience in crafting beverage packages that pair well with your food selections and can also advise on types and quantities of drinks.
Drexelbrook offers ice, mixers, and recycling bins as part of its beverage service.