Drexelbrook Catering encompasses innovative cuisine, creative visual presentation, and outstanding service to bring you the best event ever.
Drexelbrook Catering offers a multitude of services for your event. Our team works to provide you with professional service, and solutions to the challenges and changes your event may bring. Our goal is to let you enjoy your event and we will take care of the rest.
We firmly believe in relationship-building. We have become like family to most of our clients, a trusted partner to turn to over and over again to create life's celebrations.
From planning to design & décor, rentals, delivery, or finding that perfect location, our team is there for you every step of the way.
Still looking for your venue? Click here to view our featured off-premise venues.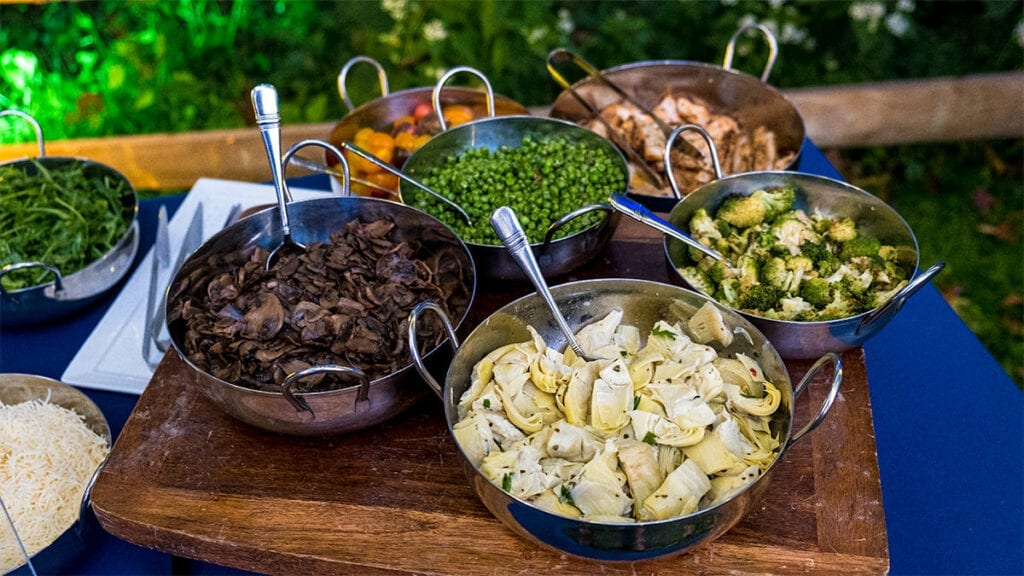 Planning
Planning is key to the success of any meeting, celebration or wedding. At Drexelbrook Catering, planning means preparation, organization, and communication.
We work with you to select a perfect site, coordinate with other services, and manage the entire process from start to finish. You will have absolute clarity in how your day will be executed.
To make party planning easier, Drexelbrook utilizes cutting edge technology, such as catering software. This software accurately displays your food & beverage selections, and a room design program allows you to view your event before it happens. Graphics and pictures create modern story boards and timelines so you can visualize your day.
On the day of, our team utilizes two-way radios allow us to communicate immediate needs during your event.
Beverage Services
At Drexelbrook, we believe catering goes beyond food. Our staff works to craft creative new cocktail recipes and present them in unique and stylish ways. From trendy flavored champagnes to drinkable desserts, you and your guests will love our creative beverage menus.
We provide expert advice based on our years of experience to help you determine types, brands, and quantities of beverages that will complement and enhance your food selections. Our catering team is R.A.M.P. certified, and will also provide ice, mixers, and recycling bins.
Drexelbrook Catering Specializes In
Weddings
Family Gatherings
Cocktail Parties
Sunday Brunch
Pool Parties
Open Houses
Award Galas
Anniversaries
Engagements
Rehearsal Dinners
Wine Tastings & Dinners
Barbecues
Graduations
Fundraisers