Your Guide to Planning Perfect Corporate Events Your Guests Will Love
Coordinating a corporate event can quickly become a daunting task, but with a little bit of planning you can ensure your event is one that your employees and guests are sure to rave about. We've compiled a list of corporate event planning tips to get you well on your way to planning an extraordinary event!
Define your event goals and objectives
It's important to have a clear idea of what your goals and objectives are no matter what kind of event you are planning.
For example, what are you hoping to achieve? Are you looking to boost sales, raise awareness, build relationships between peers, or educate the audience?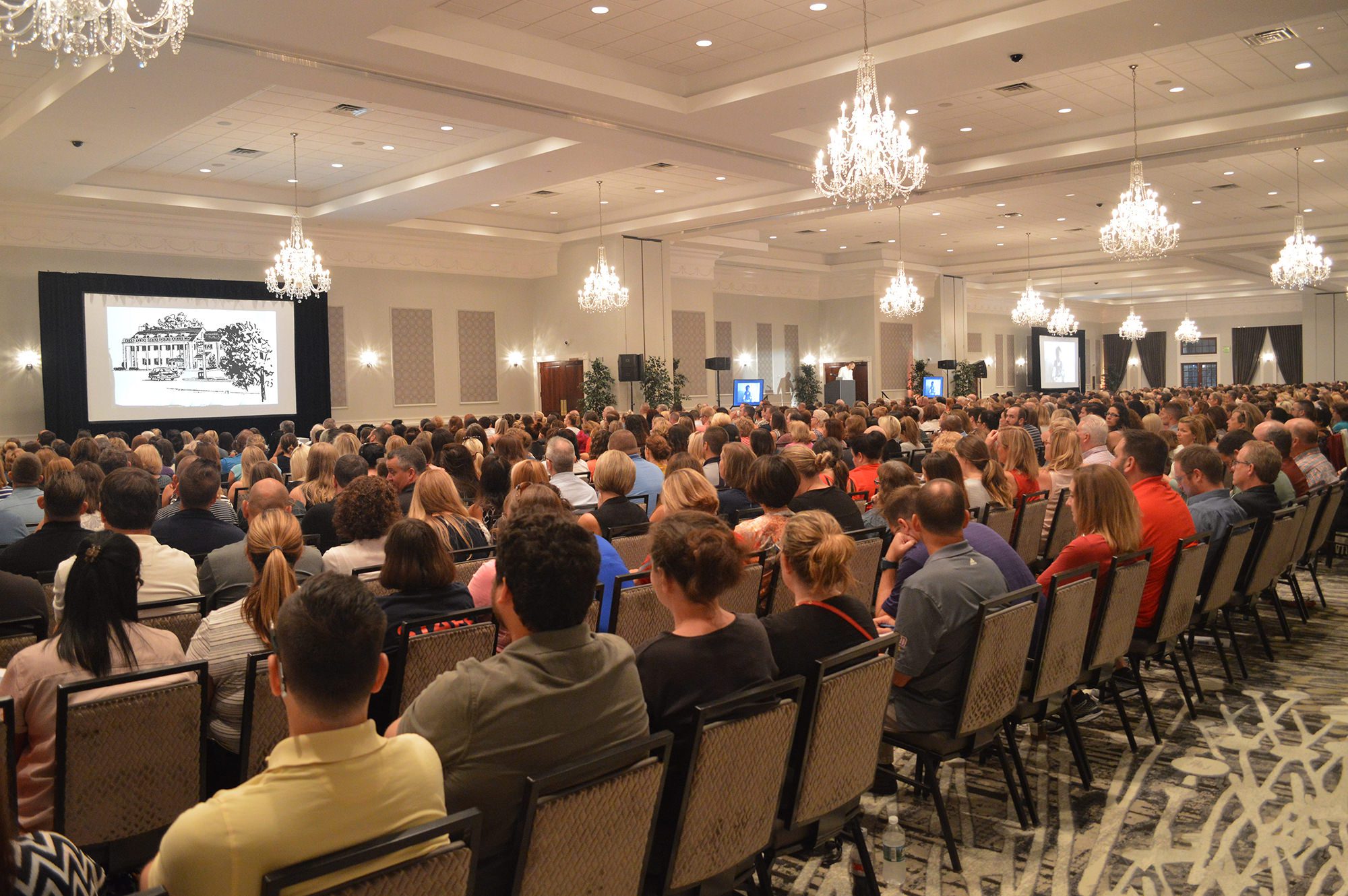 Here are a few tips to help you define your event goals and objectives:
-Identify your target audience
-Think about what you want your audience to do as a result of attending your event. Do you want them to make a purchase? Learn more about a company or product?
-Set realistic, measurable goals.
Once you have clear goals, it's time to start planning!
Create a communications plan
Now that your goals are decided, you should create an effective communications plan. This plan will make sure that all your employees or target audience are aware of the event. It will also tell them what they need to do to participate. A communications plan will help you stay organized and on track as you plan the event.
You can use traditional marketing channels like print or online advertising. Other options include social media, word-of-mouth, or even community events. You want to choose channels that will connect with a wide range of people.
The key is to find the right mix of channels that will reach your target audience and get them excited!
Choose the perfect venue
Your venue sets the tone for the entire event. You'll want to choose a venue that makes a good first impression and makes attendees feel welcomed. A good venue will be well-equipped to handle all your event needs, from audio-visual to catering and everything in between.
When choosing a venue, it's very important to consider the location. You'll want to choose a venue that is easily accessible for all your guests. You should also think about the venue's size. Make sure it is large enough to accommodate all your guests comfortably.
With more than 45,000 sq. ft. of customizable event space & onsite hotel accommodations, The Drexelbrook and Holiday Inn & Suites could be a great option for your event!
Set measurable goals
It's important to set measurable goals for your event, so you can gauge its success. This will help you determine whether the event served the purpose you indented it to, and what areas you can improve upon for future events.
Some things you may want to measure include:
– How many people attended the event
– The number of leads generated & sales made
– The level of satisfaction from attendees
By setting measurable goals, you can ensure that your event is successful and that you are able to improve upon it for future events.
Make sure everyone knows their role
Making sure that everyone knows their roles and responsibilities is key to ensuring that an event goes off without a hitch. Take the time to communicate with everyone who is involved, and plan everything out in advance. This includes the venue staff, speakers, performers, and the attendees.
One way to do this is to create a detailed event schedule and send it out to everyone. This way, everyone will know where they need to be, what they need to do & what time they need to be there. To help with this, you can create a Google Doc with the event details, and share it with everyone.
Have a post-event plan
This is often overlooked, but post-event documentation and follow-up are crucial for a successful event and rounds out the list of our corporate event planning tips. You don't want all your hard work to go to waste, so make sure you have a plan for what comes next.
Create a system for documentation. This can be as simple as taking photos and videos or creating a document with key highlights. You might also want to create a post-event survey to get feedback from attendees.
Don't forget to follow up with your team and your sponsors. Send out a thank you note and debrief with your team to see what went well and what can be improved. By following up and documenting your event, you'll set yourself up for success next time around.
By following these corporate event planning tips, you're well on your way to hosting an excellent occasion.
Did you know The Drexelbrook is an all-inclusive venue with several options for corporate event spaces to accommodate any size meeting?